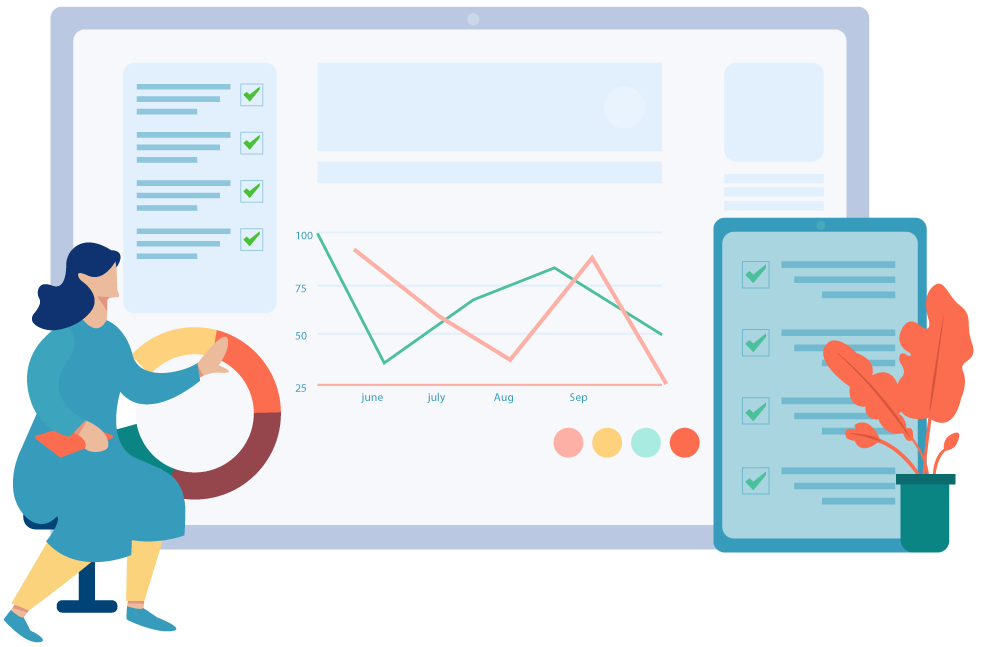 Giving healthcare education the edge with an advanced assessment and test prep tool
Transform the current assessment methodology with Medisys Assessments and experience a new seamless integration of efficiency and effectiveness.
Get Started
Dedicated Admin dashboard to manage test modules and student batches
Assured by Prometric - the leader in tech-enabled testing and assessment solutions
Create custom tests based on the needs of your classrooms and subject emphasis
Advanced analytics support to understand the class performance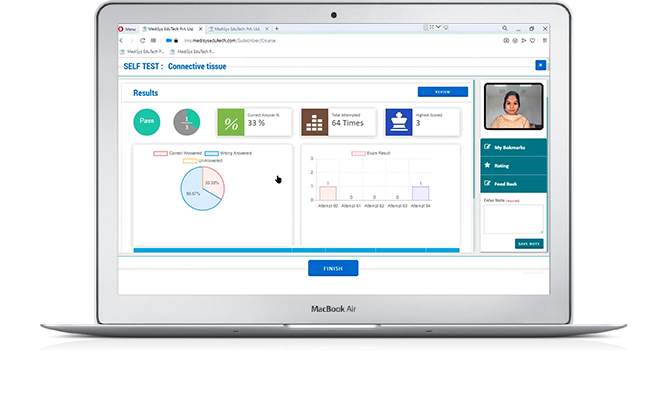 Secure, robust, calibrated – a platform that provides a seamless extension of the classroom exams
Question banks and tests
Choose from a wide range of pre-developed question banks that covers more than 2000 modules to choose amongst various healthcare education streams
Performance analytics and Dashboard
Dedicated dashboard for admins and faculty to access and track the batch's assessment progress. Easily access the performance of an entire class or an individual student. Students can also review their performance and faculty remarks through their Medisys IDs
Prometric Assurance
Medisys Assessments come with the credible promise of Prometric for international level expertise and support.
Enhanced Security
Medisys assists in fair practices of tests and examination through its updated security mechanism which allows live face detection throughout the exams.
Why Medisys Assessments?
Scientifically Classified Question banks
More than 60,000 questions arranged carefully among 2000 modules for exhaustive learning. Easily navigate between types of tests and field of study with just a few clicks.
High scope of customisation
Medisys allows faculty and institutions to add or improvise to the existing question banks and scoring mechanism. Be it group discussions, theoretical exams or objective types- the app takes care of everything.
Ready for group or cohort assessment
Evaluation of group exercises, such as SGDs, ECE modules, BSCs and with a possibility of frequent internal/ formative assessments
Evaluate group or cohort assessments
Experts handpick all our questions and tests in specific domains for a more relevant and up-to-date evaluation of performance.
Comprehensive Score Card
Medisys assessments come with an elaborate scorecard that enables students and instructors to get a deeper understanding of the exact scope of improvement and area of strength.
An Excellent self practising tool
Enabling and promoting self-guided disciplined practice through preset question banks and a unique tool to learn more about the theory and underlying principles of a specific topic
Equipping institutes and teachers with the most advanced tool for assessments and tests with robust technology and carefully crafted interface to provide a conducive ecosystem for better learning and performance.
Conduct tests for an entire class or cohorts

Analytics support by cohort/class/college

Online or in classroom, practical exams with question banks for objective typeng for better understanding

The assistance of our LMS, responses as also provision for descriptive type responses for summative assessments.

Exclusive faculty app for individual or group scoring

Assessment summaries and dashboards for feedback.

Provision to add/ improvise assessments

Covers labs, SGDs, class sessions, bed-side clinics and Certifiable skills

Live face detection while taking exams
Let's do it together!
Our teams and experts are working tirelessly to provide the best possible solutions for all-round learning and development. We thrive on the values of trust and universality of accessibility for an enriched generation of future healthcare fraternity. Feel free to get in touch for any more assistance or feedback.